Work Smarter.
Not Harder.
If your business involves crews working off-site. It's important they are safe and have everything they need to complete the job.
TIME IS MONEY.
At VanDecor we can outfit your fleet of vehicles to help your team out in the field.
SPECIALIZING IN PROFESSIONAL CUSTOM INSTALLATIONS
Van Decor's installers have many years of experience. The knowledge and training in custom installations. We love a challenge.
Whatever your needs are, we will source the solution and make sure the installation is professional and working before you leave our shop.
Truck & Van accessories for Professionals
Protect your Tools, Products, Equipment and Yourself
We work for those that work for everyone else. For 30+ years Van Decor has been fitting trucks, vans, trailers, and just about any type of vehicle used by Regina tradespeople.
We understand that your truck and van need to stay organized.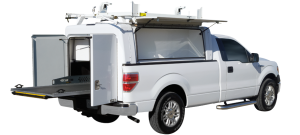 Van Decor knows you need to protect your inventory of parts and especially your tools. You spend so much on your tools and you can't afford to lose them or have them damaged because they are bouncing around in the back of your truck and van.
Most of all you need to protect yourself. Tools and equipment can easily become airborne if you have to stop suddenly. Van Decor has partitions that are installed between you and your cargo.
Providing truck and van accessory products from of the biggest names in the van and truck outfitters.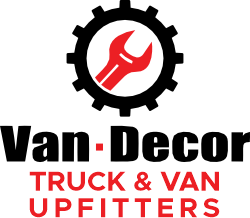 The possibilities are endless Regina. We have a product for every truck and van. Work smarter not harder. Protect your tools, equipment and products.

Van Decor has been outfitting trucks and vans for over 20 years to some of the largest provincial utilities and to one-man electrical and plumbing companies.

We have some of the best installers and products on the market. You are a professional and we supply to professionals. Government, Fleets and Individuals.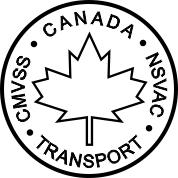 Transport Canada safety regulations require all companies that modify or add equipment to new vehicles to be registered and approved by Transport Canada.
The Safety Mark approval confirms that Van Decor is compliant with all current Canadian Motor Vehicle Safety Standards and has demonstrated through proven test methods that all additions and modifications are performed within the CMVSS guidelines.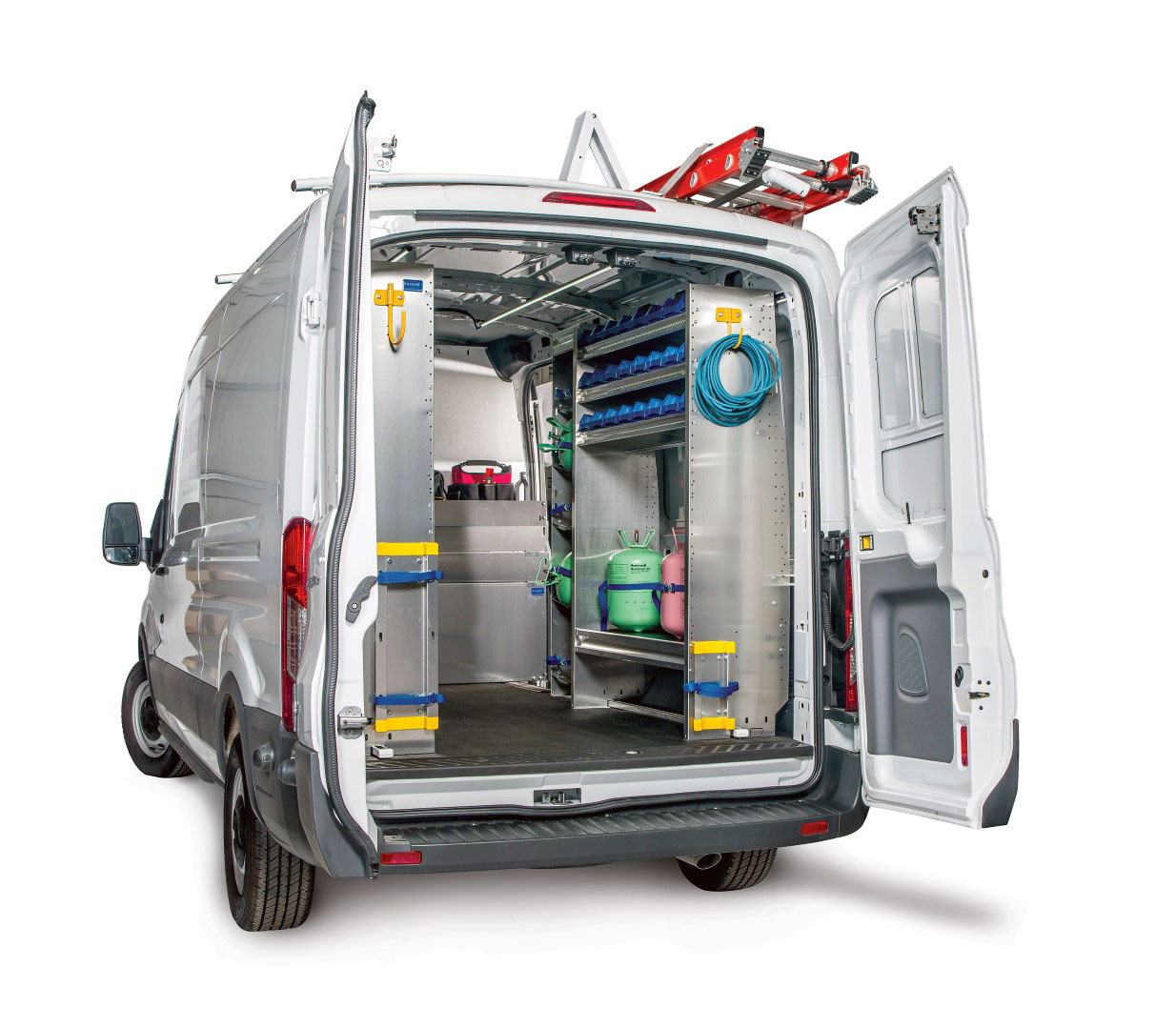 Truck and Van Accessories for you Fleet vehicles
For fleet managers and professional tradespeople looking for the best in work vehicle organization, Van Decor is a complete source for providing a wide range of truck accessories and fleet outfitting products with quality installation. We transform vans, trucks, and pickups & SUV's into efficient work vehicle systems.
Van Decor's experienced, loyal and dedicated staff takes vehicle outfitting seriously. We are not just another van outfitting company or truck accessories store. We are specialists in serving commercial clients from Weyburn to Southey and White City to Grand Coulee.
The Canadian Transportation Equipment Association
The Association's responses lead to the development of programs and services to help our Members. All this activity increased the CTEA's profile and importance within the industry. This, in turn, generated a rapid growth in membership. For example our 30 members in 1990 grew to 167 in 1995 and 315 in 2000. Our current membership is at 500+.
An essential component of the Association's development of programs of most value to Members is our use of generic cooperative testing.
The Association recognized that many small-volume manufacturers lacked the engineering and/or financial capability to perform their own compliance testing to meet safety standards. In these situations it becomes advantageous for trade associations to perform what is known as cooperative testing.
Cooperative testing typically involves the development of a generic design and then performance of the tests necessary to assure compliance with the applicable standard. Individual companies then take this information and use it to assist in their design development, CMVSS compliance analysis and ultimately in the manufacture of compliant systems or components for their vehicles.

Van Decor customizes and outfits vehicles for those who work in the field. Trades need to look professional, stay organized and don't want to lose profit to lost, broken, or stolen tools and inventory.
We have products for all. General Contractor, Delivery, Electrician, HVAC, Locksmith, Mechanical, Painter, Plumbing, Public Utilities, Roofing & Siding, Remodeling, Telecommunications, Satellite Installations, Refrigeration, Landscaping, and General Service.
Customizing Vans, Trucks, Trailers, and more for all trades and industries.
Contractors
Eavestroughs
Plumbers
Electricians
Landscapers
Refrigeration
Roofing
Couriers
Siding & Stucco
Telecommunications
Cable & Satellite Installers
Window Washing
Oil & Gas
Our Location
Van Decor is located west of Regina. West of the Global Transportation Hub on Dewdney Avenue.